A sequel to the 1980s-90s character drama Thirtysomething is in development. The US network ABC is developing the follow-up with the working title Thirtysomething(else). It will focus on the grown-up children of the original characters as they enter their 30s. Four members of the original series have signed on for the sequel: Ken Olin, Mel Harris, Timothy Busfield and Patricia Wettig. The sequel is being steered by the two creators of the original series, Marshall Herskovitz and Edward Zwick, whose specific tone was seen as critical to the success of the series. The original aired between 1987 and 1991 and won wide critical acclaim, receiving 13 Emmy awards.
Ten boss promoted
The Ten Network's CEO Paul Anderson has been elevated to the position of executive vice-president of ViacomCBS Networks Australia and New Zealand. The new title confirms Ten's repositioning within the structure of the US studio CBS to the company's channels group. Anderson's portfolio now includes Ten and the pay channels Comedy Central, MTV, Nickelodeon and Nick Jr. A statement from ViacomCBS said the combination of the company's free-to-air, pay TV and digital assets would "add value to our business". ViacomCBS has also named former ITV Studios International president Maria Kyriacou as president of ViacomCBS Networks Australia and New Zealand.
Vale Harry Hains
One of Australia's young rising stars, actor Harry Hains, has died. The 27-year-old Melbourne-born actor had a number of television credits to his name, including roles in the critically acclaimed US dramas The OA and American Horror Story. Hains was the son of American actress Jane Badler and her Australian husband Stephen Hains; Badler is best known for roles in the 1980s science-fiction series V and the soap opera Falcon Crest. "A brilliant spark shone bright too short a time, I will miss you Harry every day of my life," Badler said. Fuller House actor John Stamos also paid tribute to Hains. "Harry truly was one of the brightest, most charismatic, charming guys I've ever met," Stamos said.
Aquaman series swims upstream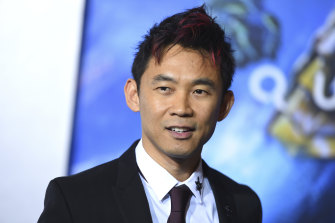 Malaysian-Australian producer/director James Wan is developing an animated mini-series featuring the DC Comics hero Aquaman for the streaming platform HBO Max. Wan is no stranger to the undersea icon; he directed the 2018 Aquaman film for Warner Bros. The three-part mini-series will be titled Aquaman: King of Atlantis and will explore Aquaman's first days on the throne in the kingdom of Atlantis. The series will also feature key characters from the Aquaman mythology, including his half-brother (and rival) Orm. HBO Max's head of content Sarah Aubrey said the character was a "fan-favorite rich with well-known characters and dynamic storylines". Wan is also working on the live-action sequel to the Aquaman film.