The awards campaign season has more in-line with a presidential election than a mere stroll down a red carpet wearing a free designer frock, borrowed jewels and with a coterie of minders in one's celebrity slipstream.
Hollywood trade magazine Variety estimated the movie studios spend anywhere from $US3 million to upward of $US10 million to lobby Oscars voters. There are 7000 voters to woo, all members of the Academy and professional participants in the film industry. They are invited to join the voting panel by the Academy's board.
And it's not just money spent on hosting lavish cocktail soirees or glamorous dinners, the studios also hire professional industry "consultants", commissioned with orchestrating highly sophisticated "whispering" campaigns to spread the word about their star charge's worthiness for a gong.
These campaigns are conducted throughout the awards season, at the key luncheons and red carpet events where the most award voters will be at, with some of them earning tens of thousands of dollars and scoring lucrative bonuses if they can deliver a golden statuette.
And not all the stars are happy about it.
Susan Sarandon broke ranks in 2015 when she told a gathering of industry peers at the Cannes Film Festival that award season campaigns, culminating in the Oscars, had gotten out of hand.
"We need campaign finance reform," said Sarandon. "The campaigns are so enormous … it's as long as a presidential campaign."
From flying to various film festivals, hosting dinners, taking selfies with awards voters and pressing the flesh for months on end, Sarandon said the system had become a case of haves and have-nots among film makers, with large studios able to fund such extravagant campaigns while small, independent studios – the ones which usually produce the most cutting edge cinema – unable to compete.
Hollywood's award season is hectic, to say the least.
On Friday, 7,000 members of the Academy of Motion Pictures and Sciences began voting on this year's nominations, but in all there are at least 30 major calendar dates to get through, from the well known ones such as the Screen Actors Guild Awards and the Critics Choice Awards, to the more marginal ones, like the Makeup Artists and Hair Stylist Guild Awards before the big daddy of them all, the Oscars, takes place on February 9 (Los Angeles time).
Also included in these gong shows is the 9th Australian Academy of Cinema and Television Arts International Awards – Australia's own contribution to Hollywood's annual back-slapping festival – which took place in Los Angeles on Saturday, our time.
While not among the top tier Hollywood Awards, the AACTA Internationals do provide a well-timed photo opportunity for stars and studios keen to position themselves among the contenders for the Oscars, which means the otherwise comparatively unimportant event manages to punch well above its weight when it comes to attracting big international names.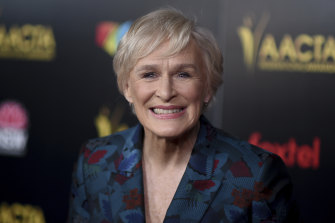 Martin Scorsese's The Irishman scored the most nominations, with six nods. Quentin Tarantino's Once Upon A Time In Hollywood landed five nominations, while Todd Philipps' Joker and Bong Joon-ho's Parasite have four each.
The awards are determined by a voting panel of 150 Australian screen professionals, many of whom overlap with the Academy of Motion Picture Arts and Sciences – or the people responsible for the Oscars – and the British Academy of Film and Television Arts.
It doesn't get much "clubbier" than that.
Andrew Hornery is a senior journalist and Private Sydney columnist for The Sydney Morning Herald.