20-foot-tall sculpture 'bent pool' by elmgreen & dragset has been unveiled infront of the miami beach convention center during miami art week 2019 as a part of the 'art in public places' program. shaped like an inverted 'U', the swimming pool is held up by two stone plinths, creating a passage way for the public to walk through, one person at a time.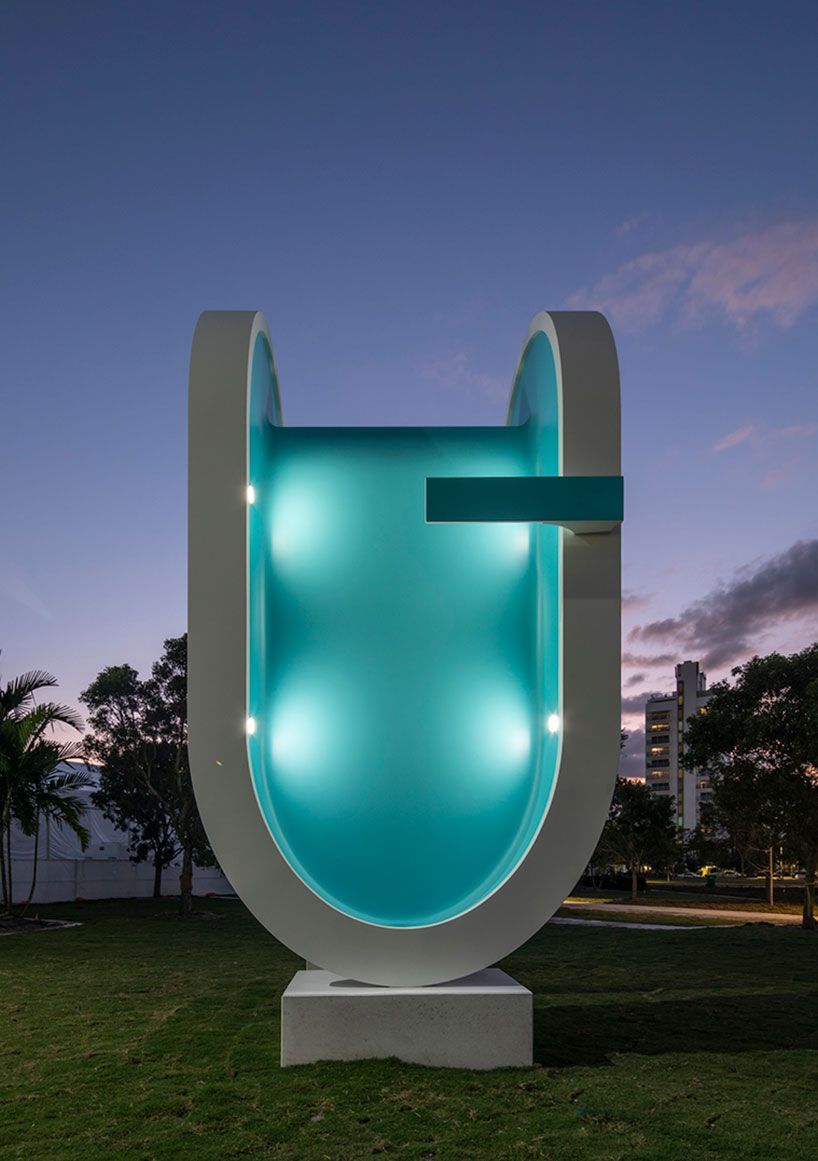 image by robin hill
elmgreen & dragset exposes the turquoise blue interior of the pool and a matte white exterior. from one side of the pool, the diving board can be seen and from the opposite half, a metallic pool ladder can be found. at night, the pool lights turn on to create a drastic contrast with the grass park and the dark sky.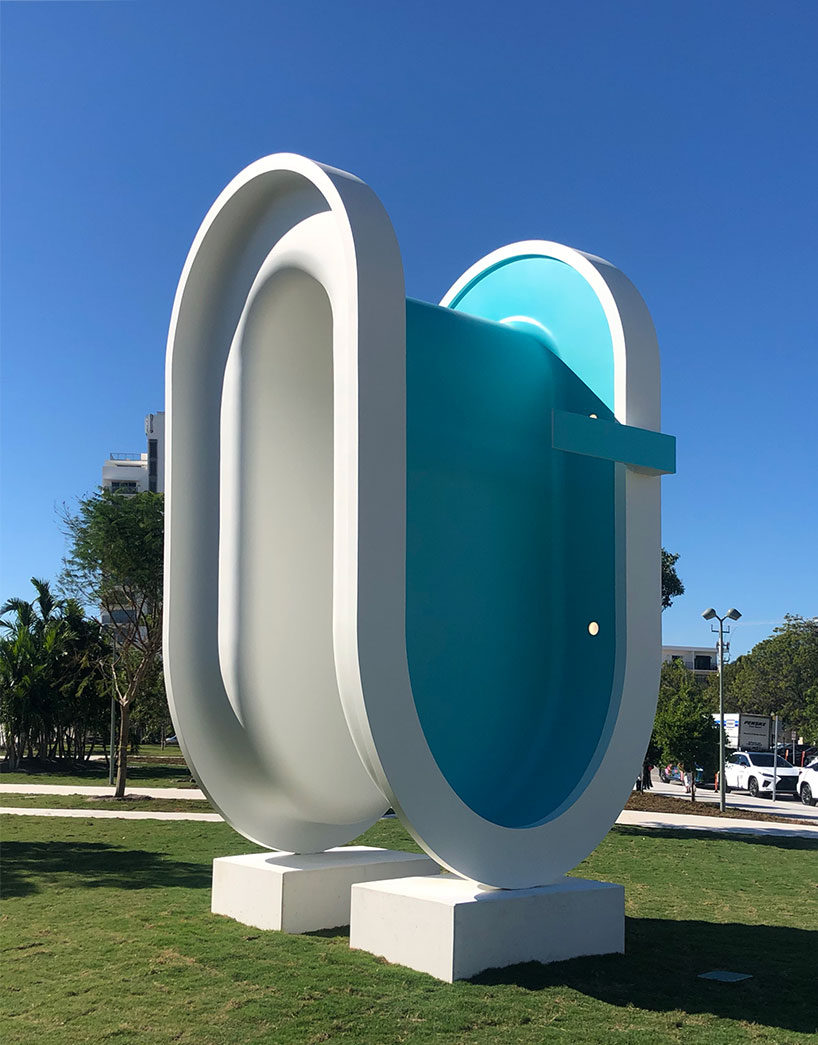 image © designboom
'the six artworks selected for the art in public places program for the new miami beach convention center collectively represent the largest public art project of its kind installed on a single site in united states history.' states city of miami beach. sitting on a newly renovated grass park, the sculpture along with five other artworks plans to stay permanently.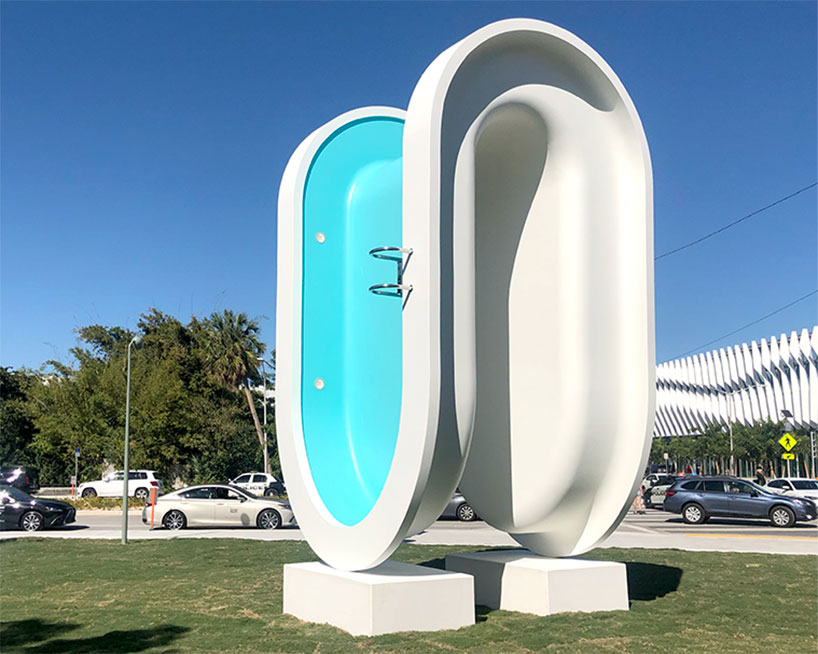 image © designboom
inspired by the rise in extreme weather and flooding in miami beach, the berlin based artists aim to raise awareness on climate change and what people in miami take for granted. 'miami beach is an area that has seen a rise in extreme weather and flooding; its landscape is in flux.' tells city of miami beach. similar to the arc de triumph de l'étoile in paris, the installation will also serves as a ceremonial entrance to the city.
'bent pool seems to celebrate the less grandiose like 'having a good time by the pool,' states city of miami beach 'and reminds us, as we enter the convention center for an event such as art basel miami beach, that enjoyment can be found in so many experiences, beyond glamorous event culture; oftentimes in the everyday.'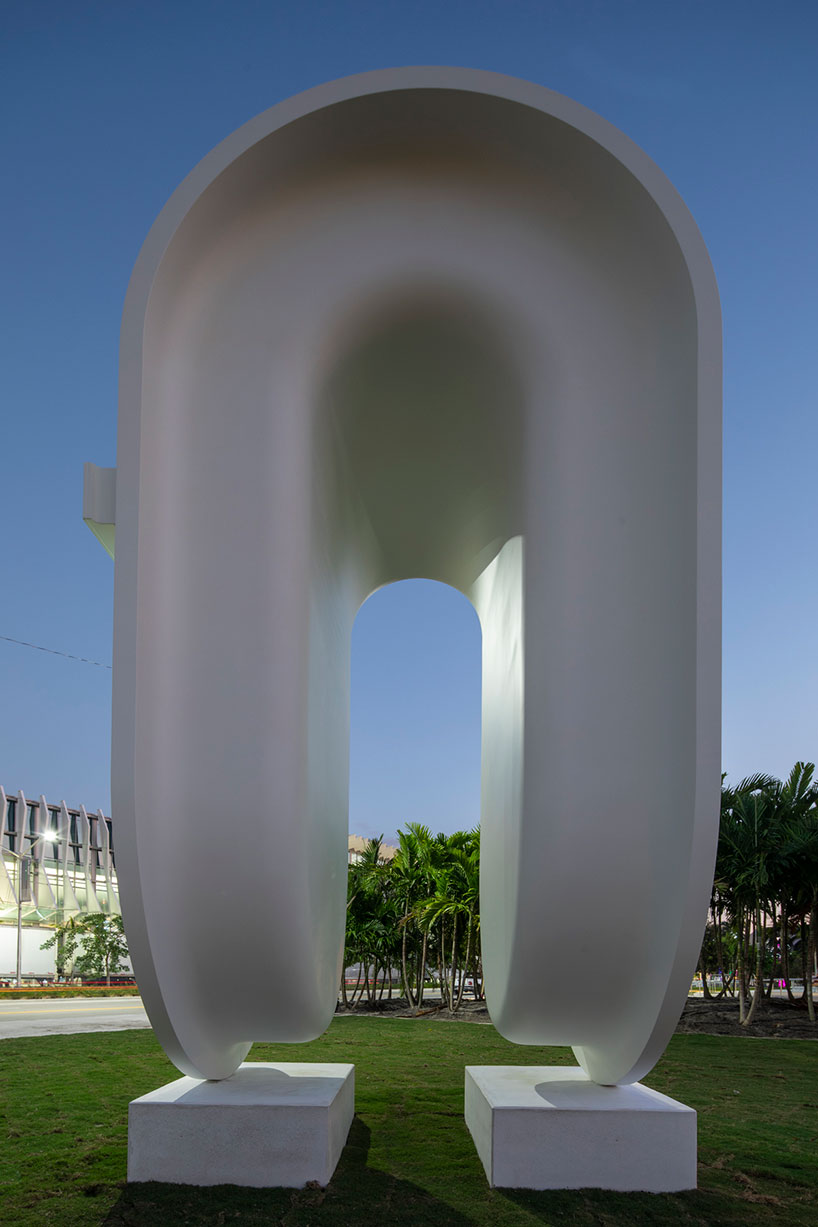 image by robin hill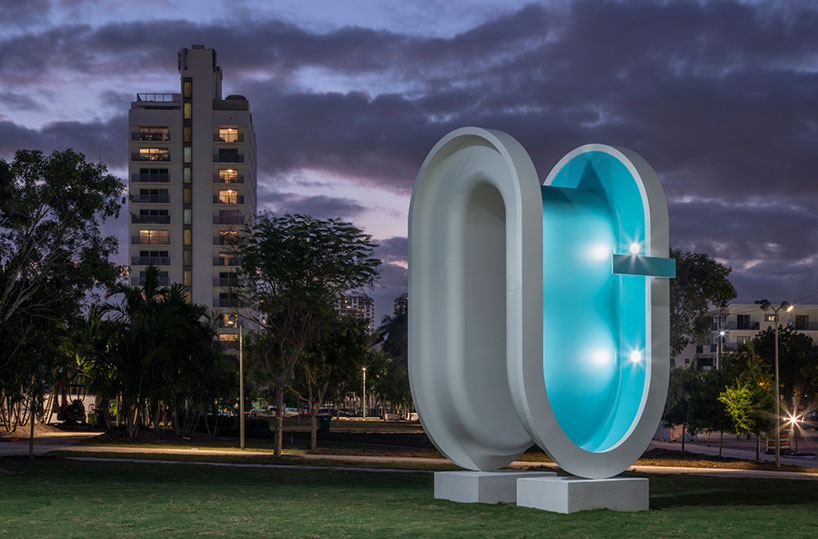 image by robin hill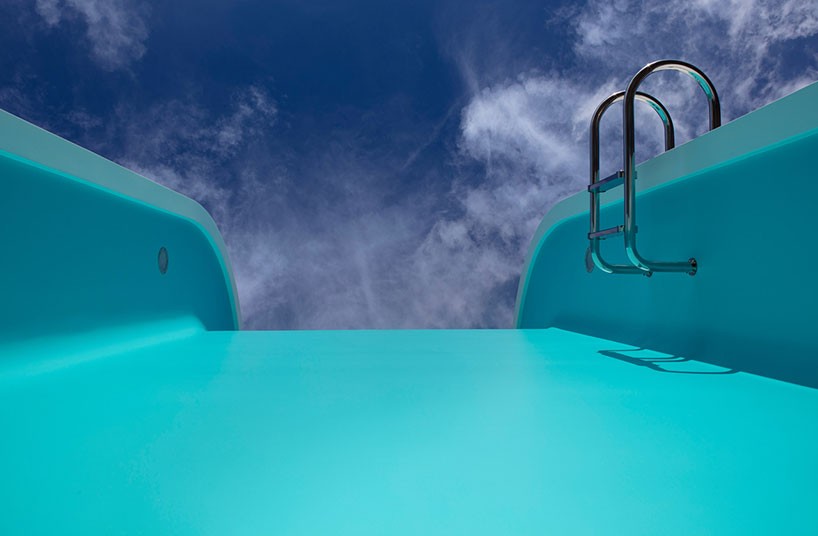 image by mike butler
project info:
project: bent pool (2019)
artists: elmgreen & dragset
location: pride park, miami beach convention center
art fair: miami art week 2019
commissioner: city of miami beach's art in public places program