Then came the announcement that the Department of Communications and the Arts would be merged into a mega-department called the Department of Infrastructure, Transport, Regional Development and Communications. It's easy to see why creative companies might be feeling undervalued or unseen when "arts" doesn't even make the billing.
But before all this unfolded, Melbourne was treated to soaring performances that reminded us why opera is so affecting and irrefutably enjoyable.
Opera Australia's season opener threatened to be upstaged by the disgruntled George Dreyfus, who smuggled in a megaphone and began protesting from the audience over the company refusing to stage an opera he wrote in the 1960s. Eventually the composer – who is the father of federal Labor MP Mark Dreyfus – was escorted out by police.
We then discovered a singer whose talents will surely see him become one of the world's great Verdi baritones. At just 33 years old, Mongolian Amartuvshin Enkhbat made a sensational Australian debut in the title role of Rigoletto.
When you've got outstanding musicians, opera doesn't need much else to succeed.
There were many thrilling individual performances across the year (even if they weren't always in wholly satisfying productions), including baritone Darren Jeffery in Melbourne Opera's The Flying Dutchman, mezzo Daniela Barcellona in Victorian Opera's Heroic Bel Canto, Adrian Tamburini in BK Opera's Bluebeard's Castle, Helena Dix in Melbourne Opera's Norma, Lise Lindstrom and Karah Son in Opera Australia's Turandot and, perhaps most of all, tenor Saimir Pirgu in its Faust.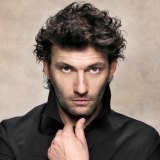 Another of the year's highlights came, unsurprisingly, in superstar tenor Jonas Kaufmann's concert performance of Andrea Chenier. Kaufmann was breathtaking, bringing total conviction to the character and text while singing with elegance and exhilarating power.
Yet more surprising was Kaufmann's match in Frenchman Ludovic Tezier. As Chenier's romantic rival, Tezier's dark, complex baritone was perfectly balanced and quite extraordinary. Many audience members left hoping Opera Australia might lure the pair back in seasons to come.
Everyone's favourite Welshman, bass-baritone Bryn Terfel, also gave a superb recital at Hamer Hall in November. Terfel proved he's the best Wotan going around, and that his voice and stage presence are flawless across an impressive variety of repertoire.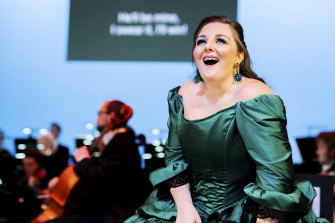 My other highpoint of 2019 was also a concert performance, proving that when you've got outstanding musicians – onstage and in the pit – opera doesn't need much else to succeed. Jose Carbo, Warwick Fyfe and Sicilian mezzo Chiara Amaru led the way in Victorian Opera's Barber of Seville, with stunning bel canto style, vocal fireworks and hilarious characterisation. Richard Mills conducted a delightful musical experience.
Loading
On the world stage, overwhelming demand prompted New York's Metropolitan Opera to make a historic decision, extending the run of Gershwin's Porgy and Bess after a sold-out season. It's the first time in the house's modern history that extra shows have been added. In a commanding argument for the popularity of contemporary opera, the Met also announced it would revive Philip Glass' 1983 opera Akhnaten in just two years' time, after this season's hugely successful performances.
The company needed some good PR after standing in the shadow of Placido Domingo's sexual harassment allegations, made public in August. Arguably the biggest opera star alive, Domingo withdrew from all Met appearances and was sacked by Los Angeles Opera, where he was also general director. He denies the allegations but has since lost all American engagements, though his European calendar remains full.
Star tenor Vittorio Grigolo, meanwhile, was fired by London's Royal Opera, and consequently from the Met, for "inappropriate and aggressive behaviour" while on tour in Japan. Grigolo released a statement apologising and citing his "very exuberant personality".
As for next season, Melbourne's 2020 opera calendar looks decisively different to years past. With the State Theatre closing for renovations, and Opera Australia taking its much loved Ring Cycle to Brisbane, the national company will not present a spring opera season. We'll have the usual trio of operas in May, then there are musicals and recitals for much of the year.
Those circumstances being what they are, Melbourne's operatic event of 2020 looks set to be Victorian Opera's concert performance of Korngold's Die Tote Stadt, with newly appointed Sydney Symphony chief conductor Simone Young at the helm. And though we've missed out on the full Ring Cycle this time, Melbourne Opera will appease local Wagnerians with Das Rheingold in August.
Bridget Davies is The Age's opera critic.