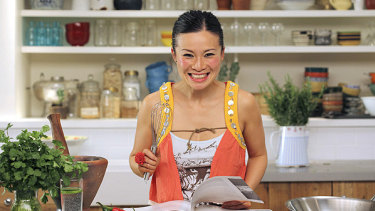 MasterChef serves up a season of favourites
In a shrewd move intended to smooth a bumpy transition between seasons, the new series of MasterChef Australia will bring back some of the series' most recognised past contestants for its 12th season. They include season one runner-up Poh Ling Yeow, season two runner-up Callum Hann, season three contestant Hayden Quinn and season seven contestant Reynold Poernomo. The 2020 series of the much-loved reality format is introducing three new judges – Jock Zonfrillo, Melissa Leong and Andy Allen – so the line-up of familiar faces is a master stroke in steadying the waters. The returning contestants also have some scores to settle, according to Yeow. "I've been waiting for this moment for 10 years and now I'm back," she said. "I have a little bit of unfinished business."
Taika Waititi developing new series
Oscar-winning Kiwi writer/director/producer Taika Waititi is working on a new series, The Auter, for the premium cable channel Showtime. The series is described as "a Hollywood satire" and would star actor Jude Law as a producer coming off a spectacular career failure. Waititi would executive produce, write and direct the series, according to reports. The series is based on a graphic novel by Rick Spears, James Callahan and Luigi Anderson. Showtime's head of scripted programming Amy Israel described the series as "a bloody love letter to the movies that will make you simultaneously die laughing and want to run for your life".
All-star Masters of the Universe cast
Game of Thrones star Lena Headey and Star Wars legend Mark Hamill will lend their voices to the new Netflix reboot of Masters of the Universe, which is being overseen by pop culture uberproducer Kevin Smith. The series will also feature the voices of Vampire Diaries actor Chris Wood and Buffy: The Vampire Slayer herself, Sarah Michelle Gellar. The project, titled Masters of the Universe: Revelation, will be produced in anime-style and will pick up on incomplete story threads from the original He-Man series. "With these fantastic performers behind our characters, it'll be crazy easy to immerse yourself in the swords and sorcery of our epic sci-fi soap opera," Smith said.
Ray Donovan down, not out, says star
Despite confirmation that the current season of the Showtime drama Ray Donovan will be its last, the show's star, actor Liev Schrieber, says there may be one last gasp for fans. "Too early to say where or when, but with a little luck and your ongoing support, there will be more Ray Donovan," Schrieber said. The series was jettisoned this year in what has turned into a sort of corner-turning for the premium cable service, as it also farewells Homeland and Shameless. Schrieber's post could suggest another channel or platform is interested in producing a story-concluding limited series or movie. The show's seventh season ended in January, with a cliff-hanging storyline.