"The past two series of The Block, I think, are two of the best we've ever made and we're incredibly proud of them," he said. "So we don't shy away from any of the commentary about whether or not we should have made them. We did and we're proud of the legacy we're leaving St Kilda.
"But the effort required to deliver that was unprecedented. We're essentially a renovation show for amateurs. I think in the last season we produced we crossed a line where it was about testing the limits of human endurance. While the contestants rose to the challenge, it was almost too big a challenge."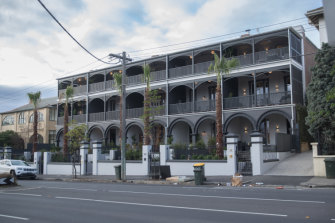 Last week the NSW Workers Compensation Commission ruled in favour of a former House Rules contestant who claimed she was owed workers compensation as a result of her time on Network Seven's renovation show. Cress says wanting to scale-back Nine's offering has nothing to do with the recent commentary around the wellbeing of reality contestants. Instead, he insists the show is simply returning to its roots in order to remain sustainable.
"For the past few seasons, Scott [Cam] was saying, 'Welcome to the biggest Block ever,'" he said. "But we all knew at some point we'd reach a level where it was too big. It was just so hard. Pushing those limits doesn't necessarily make The Block a better show.
"We're just looking at our show and saying, OK, the next season is season 16 and we don't want to make it the last one. So we need to find a way to deliver not only for our audience, but our contestants and our people so we can eventually get to talking about season 20."
Loading
Apart from a handful of instances where it was beaten by Ten's The Masked Singer Australia this year, The Block has consistently been a ratings winner for Nine, the owner of this masthead. On the subject of why the show is still popular given it first aired in 2003, Cress says people's interest in property hasn't died down since the housing boom first started in the early 2000s.
"I just have to give some credit to Phillip Lowe at the RBA," he said. "His historically low interest rates have kept this conversation front-of-mind for a vast majority of the Australian population. We've also been able to, I think, remain aspirational. That's one of the secrets of our show. It's always set in a suburb or a street or a location where so many people around the country – including me – say, geez, I'd love to live there. And the contestants come from all walks of life."